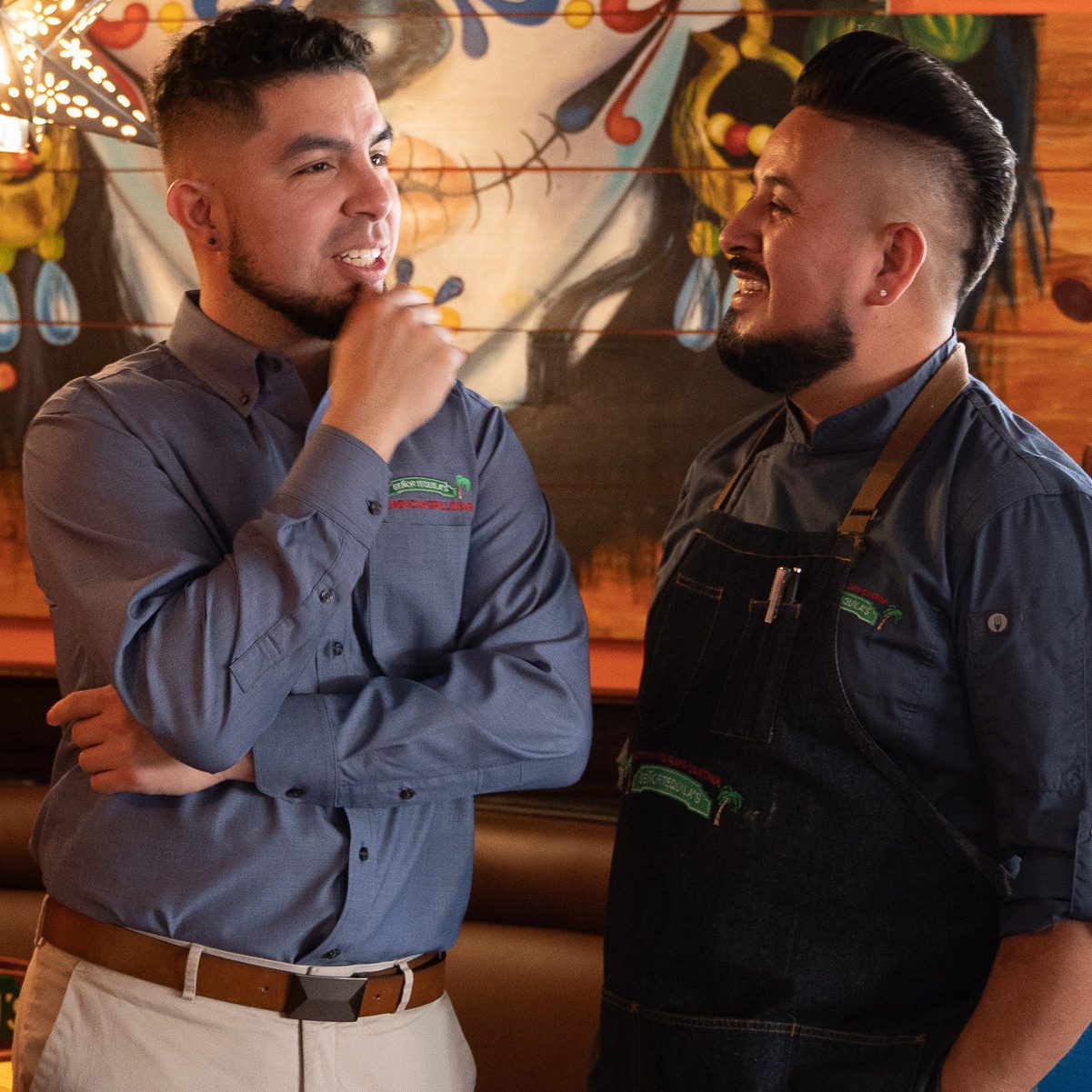 Folklore. Kitchen. Cantina
Señor Tequilas is a vibrant space filled with handmade décor from the street artists of Mexico City.  The flavors in our cuisine are born through decades of family recipes, and continually innovated for your enjoyment.  Our margaritas are blended with the finest tequilas and fresh juices, and our selection of tequilas and mezcals is hand picked monthly to bring you the most popular and trending offering.  
Born from the dream of two young men to make the United States their home,  the Rivas brothers have dedicated their lives to sharing the warm, welcoming nature of La Familia culture since 2015, right here in Germantown, Maryland.
We hope that you will always choose to spend your precious moments here with us.  Whether it's a Sunday family dinner, a birthday, Taco Tuesday, or any other day that you want to feel loved, you are always welcome and you will always be famila!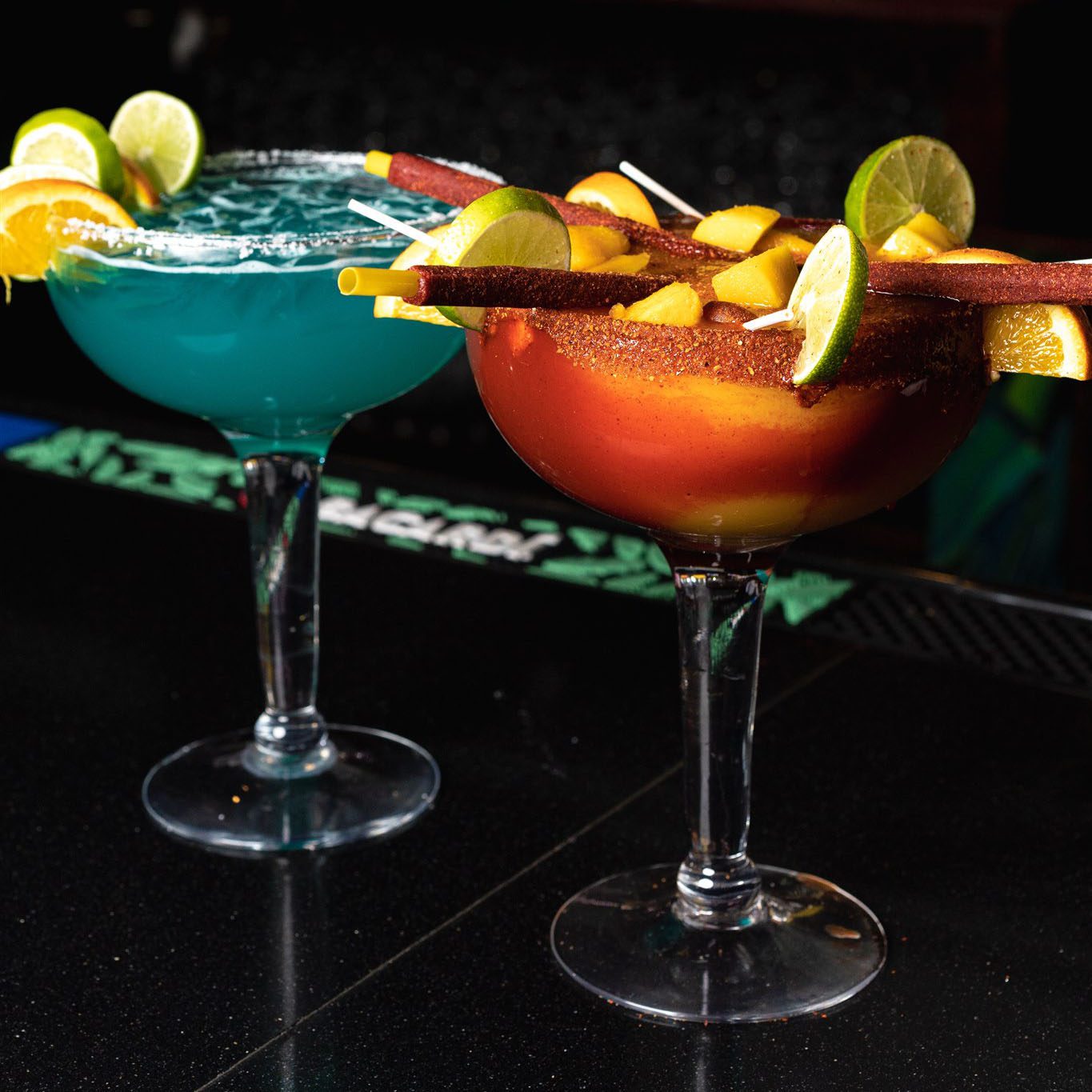 The Big Mami margarita was created to share. This sixty-four (64) ounce super margarita glass is filled with the freshest margarita combinations we have to offer. Made to order, it can be anything you desire, and more! If you've got big things to celebrate, good friends to sip with, or simply want to guarantee a smile on the face of someone special, dive into a Big Daddy margarita. Treat yourself because you deserve it!
Quesabirria tacos are a savory and delicious Mexican favorite that continues to dominate the social channels across the nation. This delicious meat starts with select cuts of beef that are slow cooked for over 6 hours in a rich and flavorful (secret) broth until it's fall-apart tender.  Then we shred the beef, and place it on warm corn tortillas with cheese and salsa, and grill it on the flat top with birria broth until just right. The result is a taco that is rich, savory, and absolutely delicious.  Quesabirria tacos are a dish worth trying.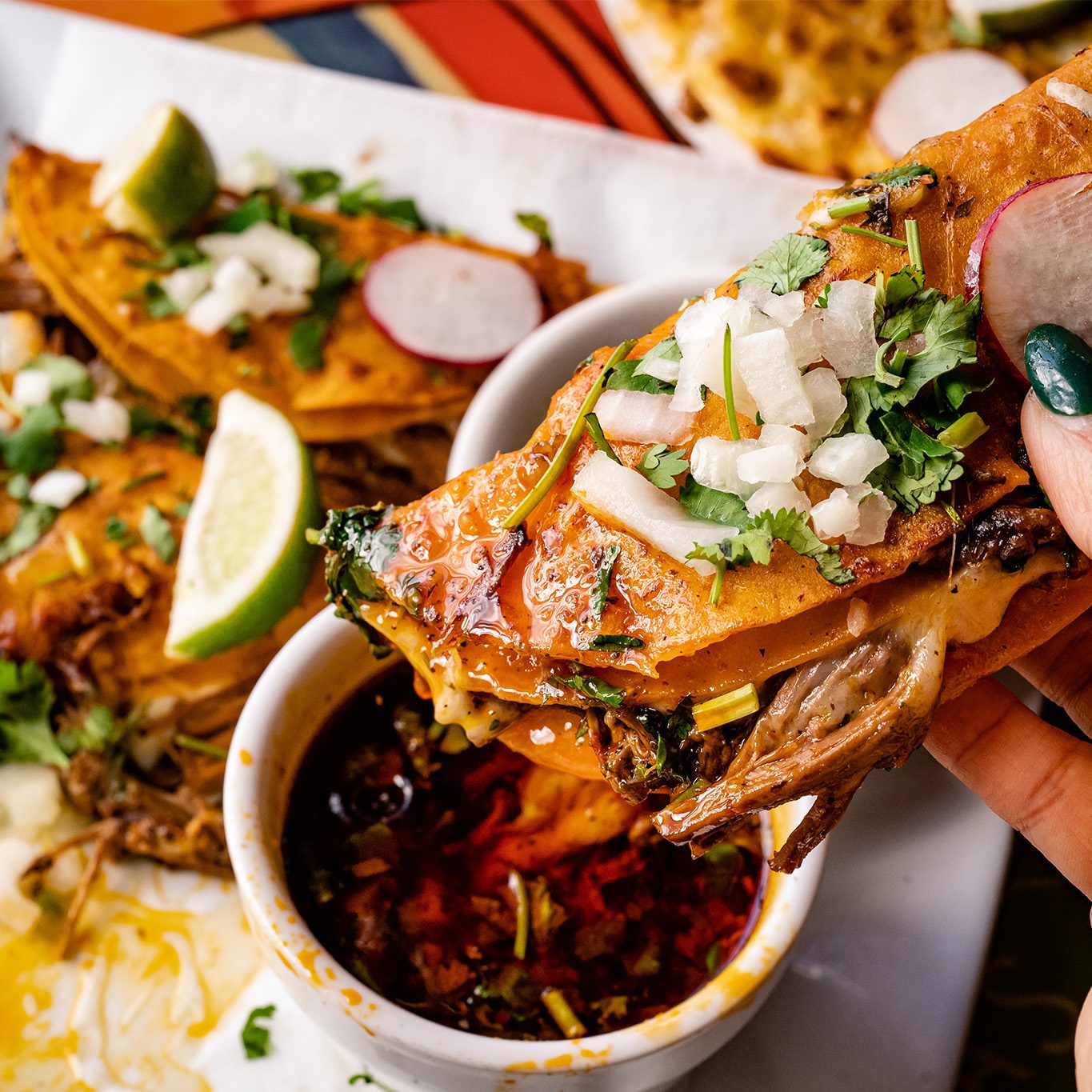 Looking for a way to stay up-to-date on all the latest news and discounts from Señor Tequilas? You'll receive exclusive updates on upcoming events, new menu items, and special offers.  So what are you waiting for? Sign up today!
FORGET FLOWERS, BUY THEM TACOS + MARGARITAS.
Know someone who loves a one-of-a-kind dining experiences? Treat your friends, family, coworkers, and more to an authentic Mexican experience featuring family recipes, margaritas made with the freshest ingredients, and much more!
Gift cards are available, starting at $10.
Available in-store.