Specialty Beverages to go with brunch.
Delicious & Authentic Mexican Brunch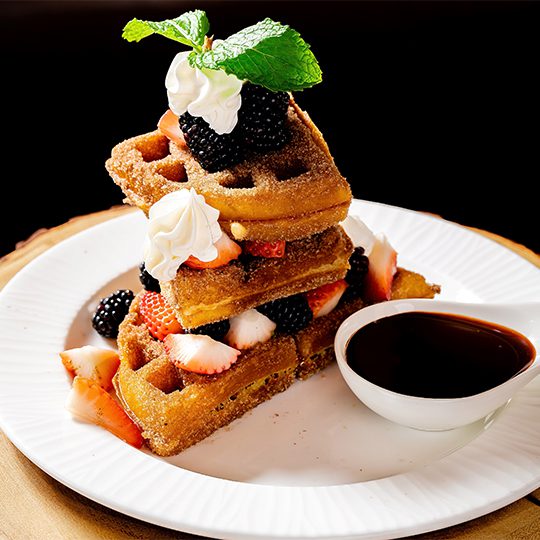 Deep fried churro dough waffle, tossed in cinnamon & sugar and stacked with strawberries, blackberries, and whipped cream. Served with a side of chocolate Abuelita sauce.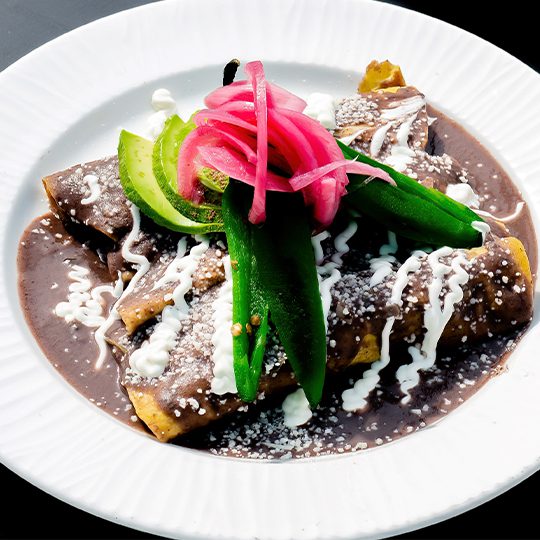 Three (3) corn tortillas filled with shredded chicken and covered with flavorful black bean sauce, sliced avocado, jalapeño and topped with cotija cheese, radish, cilantro and drizzled sour cream.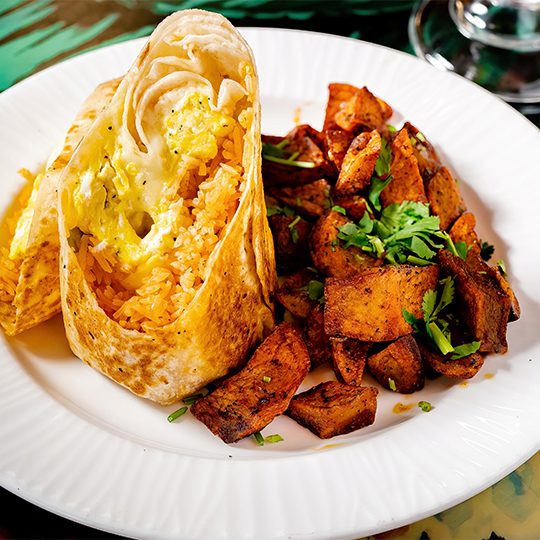 A handheld flour tortilla filled with scrambled eggs, Mexican rice and cheese, with morita salsa for dipping. Served with a side of guajillo seasoned breakfast potatoes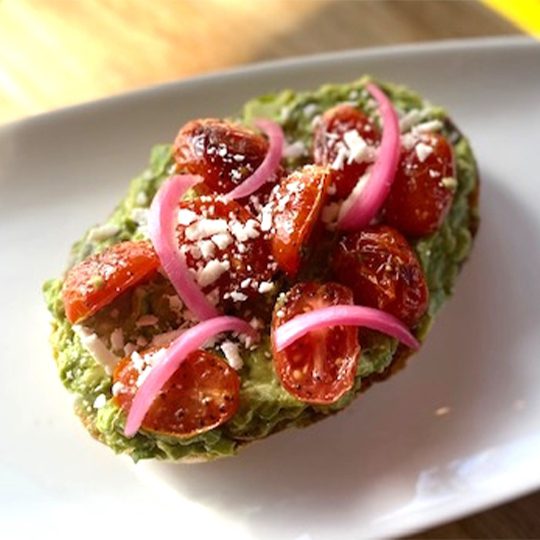 Toasted bolillo bread, smothered with fresh avocado mash and sauteed cherry tomatoes. Topped with pickled red onions and cotija cheese.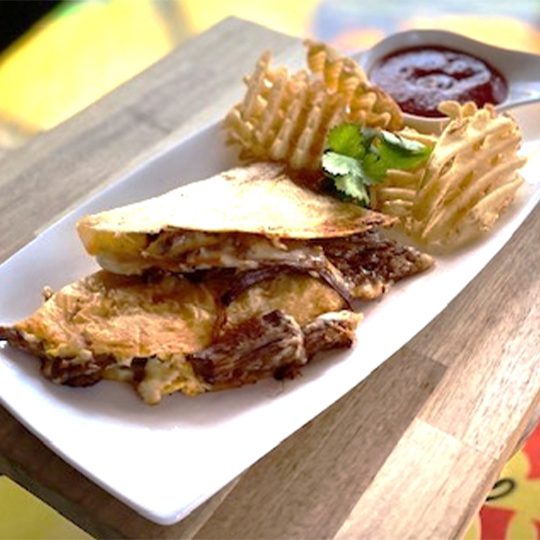 Grilled tortilla filled with egg, cheese and your choice of shredded birria (beef) or shredded tinga (chicken). Served with a side of fries and ketchup.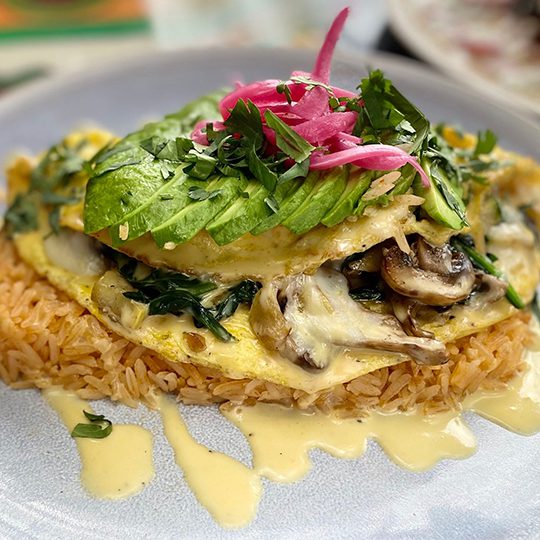 Fluffy egg omelet stuffed with mushrooms, spinach and mozzarella cheese, served over Mexican rice, and covered with salsa de queso, avocado slices and pickled red onion.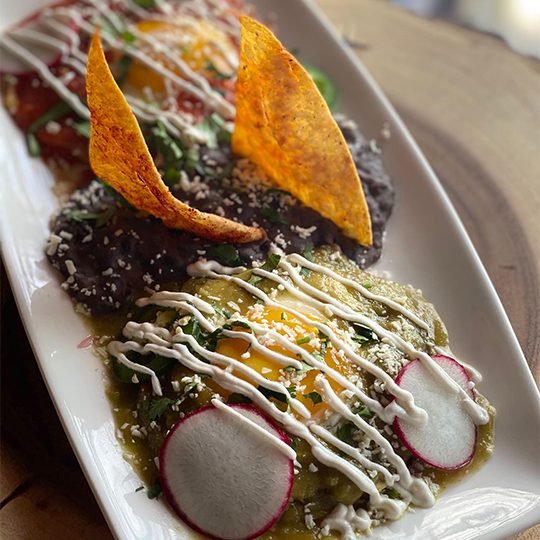 Two fried eggs, served over dehydrated grilled tortillas. One with green tomatillo sauce and one with salsa de adobo & refried black beans in the middle. Topped with cotija cheese and drizzled sour cream.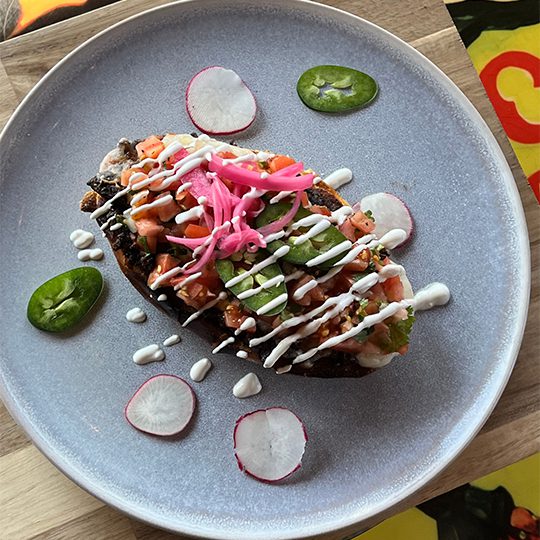 Toasted bolillo bread, smothered with refried black beans, homemade chorizo, and mozzarella cheese; broiled and topped with pico de gallo, slices of jalapeño and drizzled sour cream.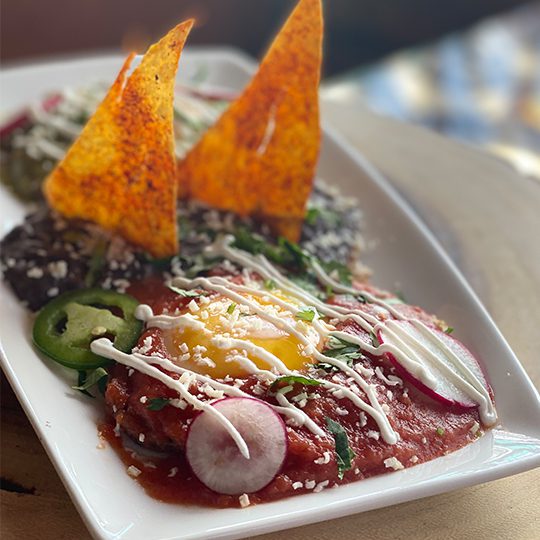 Fried corn tortillas sauteed in salsa de adobo. Topped with sliced avocado, a fried egg, cotija cheese, drizzled sour cream and pickled red onion. Add 4 oz. sliced carne asada for $5.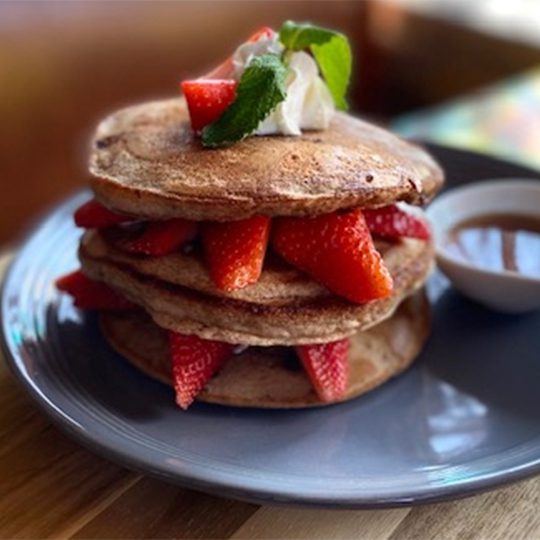 Double Chocolate Abuelita Pancakes
Three fluffy chocolate pancakes with chunks of Abuelita chocolate, and layered with fresh strawberries and whipped cream. Maple syrup on the side.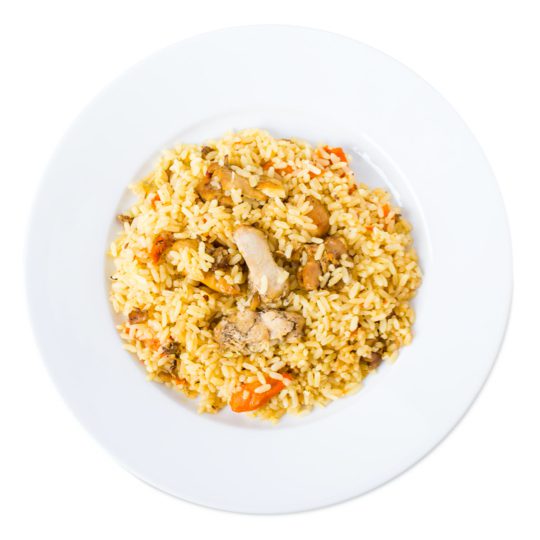 Kids Chocolate Pancakes (2)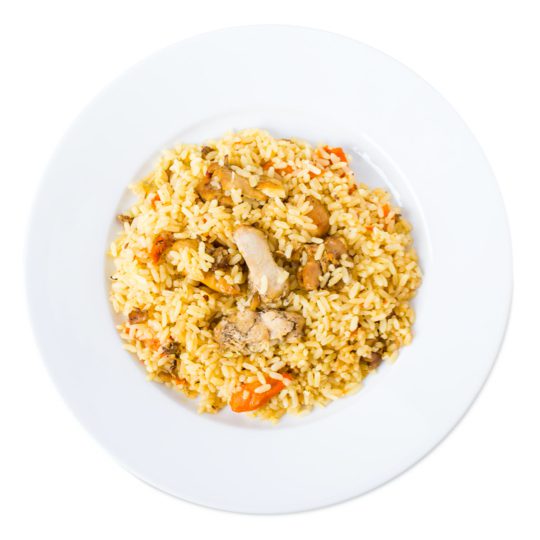 Kids Chicken Tenders & Fries (2)